The colour red is associated with confidence, sophistication, and love. The word red in Russian means beautiful, and there is scientific evidence that seeing the colour red can even increase a person's heart rate!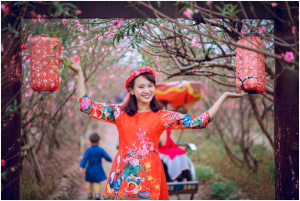 If you like to wear the colour red, making sure you match it with the right accessories needs careful consideration. Deciding what colours pair well with red can be tricky, especially if you want to wear colours other than the obvious black and white. This season's fashions are full of vibrant colours and designs, and there are plenty of different colour choices which can be matched with red and some you may not have even thought of.
Yellow
There are many different shades of yellow, including dark mustard. This colour can look great with red and is very on-trend this summer. Go for a red skirt with a loose-fitting cropped yellow jumper or a red maxi dress with a bomber-style jacket.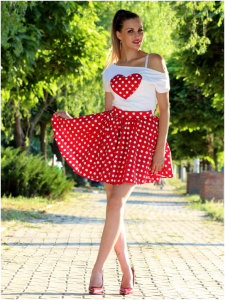 Pink
Don't fall into the trap of believing pink and red clash, because together they look striking. Any shade of pink will blend with red, whether it's red trousers and a blouse or a pink dress with a red cardigan.
Metallic
Silver and gold can really make a red maxi dress available at AX Paris stand out. Whether it's silver heels or a gold clutch bag, this is sure to get you noticed.
Camel
For a sophisticated style, consider pairing a red skirt with a camel coloured polo or wear a camel coloured jacket for the perfect classy look.
Grey
Red and grey are the perfect combination – smart yet colourful and so easy to wear to the office or a smart occasion.
Blue
A sky blue tailored shirt can really pick out the colour of a woman's eyes and looks professional and feminine.
Green
Army green and dark bottle green can make an outfit look more interesting and less severe than traditional red and black. This colour combination is also perfect for a casual weekend look, and with more good weather heading our way, what better time to get outdoors?
Don't Forget
Whatever colour you choose to wear with your favorite red dress, match your lipstick colour, and if wearing any clothes with patterns or emblems, keep the rest of the outfit plain.