Think tank, Onward is proposing that Stamp Duty Land Tax ought to be abolished on all but the most expensive properties.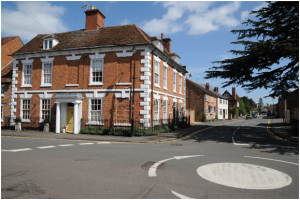 Image Credit

A radical proposal

The report, Reforming Stamp Duty: New ideas to promote homeownership, was put together by Guy Miscampbell, a senior research fellow at Onward, and MP Chris Philip, who was formerly a PPS at the Treasury.
Its radical main proposal recommends abolishing Stamp Duty on houses worth less than £500,000. This would enable over 770,000 people to progress on the property ladder.
This means a saving of about £2,080 on a family home's average price. Such reductions could help those paying conveyancing fees, explained at https://www.samconveyancing.co.uk/news/conveyancing/conveyancing-costs-explained-3366, a considerable expense.
There is some opposition to the scheme which is outlined here: https://www.citymetric.com/politics/stamp-duty-bad-tax-scrapping-it-will-do-nothing-first-time-buyers-4670.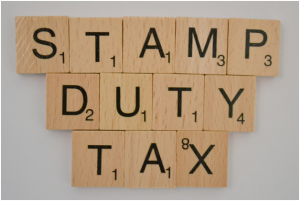 Proposed new levies

The think tank's proposal would cost the Treasury finances £3.3 billion. However, levying surcharges on the under-taxed property could compensate.
For example, for homes uninhabited for over six months a year, it suggests applying a one percent yearly tax, closing a loophole that lets foreign investors get tax benefits without ever living in a property. This change would raise £645 million annually.
It also recommends raising the current three percent Stamp Duty surcharge on investment properties and second homes to yield £790 million every year.
Johnson's reform suggestions

While campaigning to become Conservative Party leader, Prime Minister Boris Johnson suggested elevating the threshold of Stamp Duty Land Tax from its current amount of £125,000 up to £500,000.
His most radical proposal was that sellers ought to become liable for Stamp Duty rather than buyers, but since he took office no further updates have been forthcoming.
Help with the homeownership dream
Co-author of the Onward report, Chris Philip remarked that proposed Stamp Duty cuts are intended to jump-start the dream of homeownership (as occurred in the 1980s under Margaret Thatcher when council houses were sold to their occupants); today 86 percent of people desire to possess their own home, but this is possible for just 63 percent.
These reforms will help downsizers, upsizers, first-time buyers and those who need to move for reasons to do with their job. They will put housing stock to best use and favor growing families.
Proposed changes to Stamp Duty Land Tax would only affect England plus Northern Ireland.