It might be starting to get chilly, and the nights are getting darker, but this does not mean it is time to stay indoors – in fact, this is a great time of the year to get out of doors. Avoid the summer holiday crowds, enjoy the fresh winter air and treat yourself to some new winter clothes such as this Ralph Lauren Menswear.
We are lucky in the UK to have a wide variety of beautiful places to visit, where we can enjoy the open spaces and calming scenery. One of these places is the Forest of Dean in Gloucestershire. Here are some of the best places to visit in the forest this winter…
Dean Heritage Centre – This is a great first place to visit for newcomers to the Forest of Dean – explore the history of the forest in a fun and interactive way. With the chance to go down to one of the original mines, and visit the old schoolroom, it is perfect for both young and older visitors.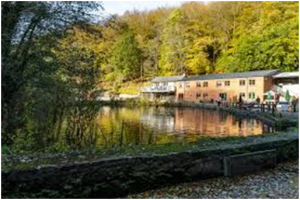 Puzzle Wood – To see a real enchanted woodland, this is the place to go – the unusual formations in the floor and the twisted tree roots and mossy banks make visitors feel as if they are in fairyland.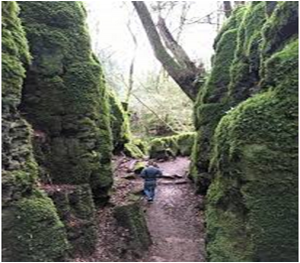 Clearwell Caves – On a rainy day, head deep underground to the fantastic Clearwell caves. Explore the history of the caves and how they were used as mines, as well as maybe seeing some of the cave's resident bats!